Hello friends! I just returned from a fun (but short) trip to Dallas for my sister-in-law's gender reveal party! It's their first baby and they found out they are having a girl! I'm so so excited for them and for our little girls to grow up together. So if things get real pink around here, you know why.
I'm actually a bit on the fence about pink. It's my favorite color, but I love blue and white in little girl nurseries. I only like a certain shade of pink and finding nursery inspiration that gets it right - right, as in what's going on in my head - has been challenging.
I found this nursery while perusing Houzz.com. I'm in love with the
Mary McDonald for Schumacher Chinois Palais
wallpaper and striped window treatments in this super traditional nursery. I'd love to replicate this with more contemporary furnishings, but that's just more my style. I think this is a stunning nursery though.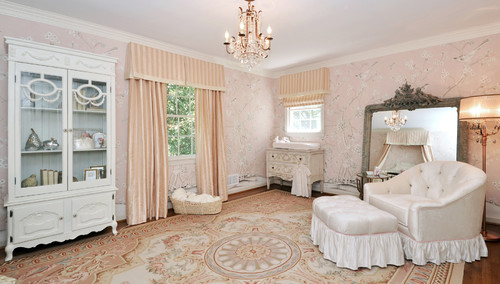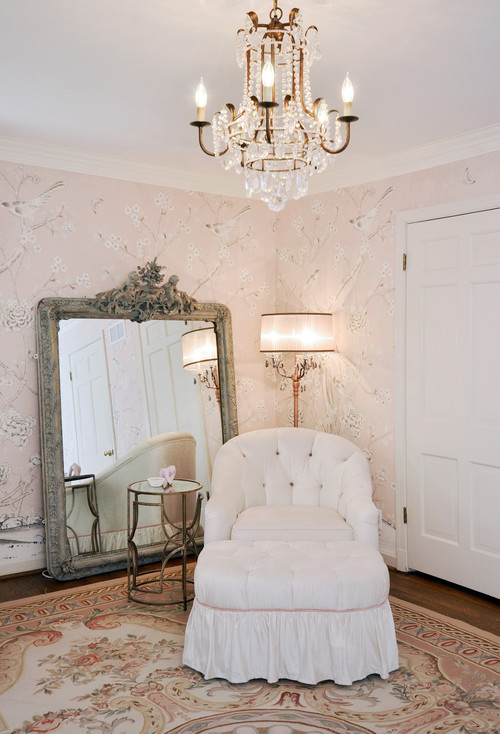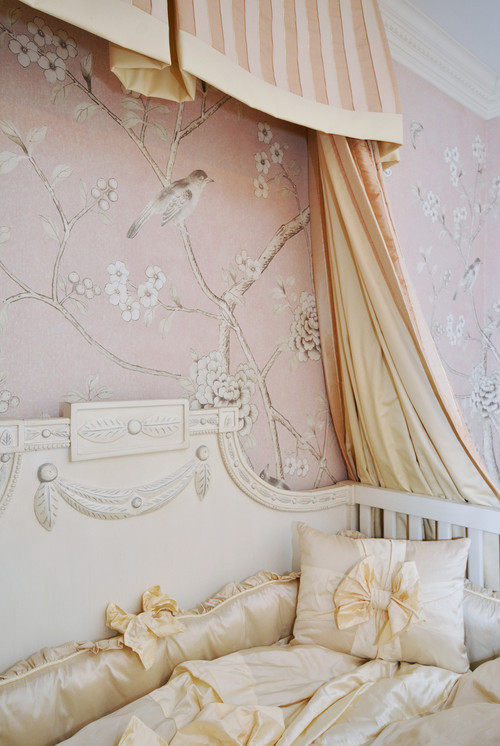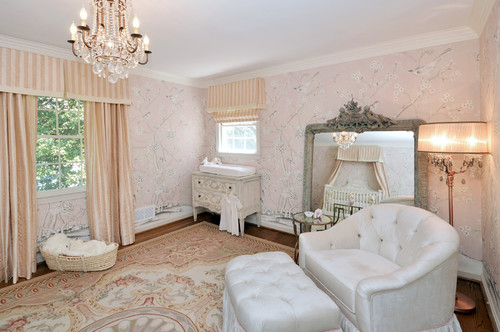 I noticed these chinoiserie drapery panels when I was flipping through the Ballard catalog last month. I'm very curious! They were a tiny picture in the bottom corner of the catalog, which begs the question, are they that great? I wonder about the quality and colors in real life. It's more bold than the Chinois Palais, but they definitely caught my eye. Most chinoiserie does. They are beautiful on the page and the price compared to other similar designer fabrics is a little less.
They also come in mineral, which looks more light turquoise and lavender on my computer screen.