Well y'all I said I would write about it so I'm gonna. The dreaded post-baby weight loss. For some people it's not an issue (side-eye The Duchess of Cambridge), but for me it takes a lot of effort. Like Jessica Simpson effort.
No no no. Like. Britney. Spears. Effort.
Rember this?!! I never wanted to be Britney Spears more than I did at this moment.






It took me two years to lose the weight I gained with Edward. Everyone was all, "oh you'll lose sooo much weight from nursing. You'll probably be like too skinny." Liars. I nursed Edward for 14 months and only after I stopped nursing did I lose those last 20 lbs! Really? Soo I'm determined to get back to normal this time around and I'm enlisting y'all's help in keeping me accountable.
I just want to fit into my clothes and have energy. Oh to have energy!! My 3-year-old is an energy black hole. Like light bends around him and Stephen Hawking needs to come study him. He eats like one peanut butter cracker and is good to run 85 laps around the house. I cannot keep up.
I'll try and share a few little tips and healthy recipes I come across along the way. Don't worry I won't get all GOOP-y and smug.* I am no weight loss expert. If I were, I'd be skinny duh. But hopefully by writing about it, I can keep myself focused, learn a little bit and shed some light (in a light-hearted way) on something that occupies my mind about as much as much as the next blue and white vase I'm coveting.
So here are my current long term goals:
1. Lose the baby weight (20 lbs of the 40 lbs to go)
2. Run some kinda K. 5K? 10K? We'll see.
3. Lose the "I got married and comfortable weight" (10 more lbs)
4. And then 10 more lbs for the "omg you look amazing, WHAT are you doing?!" comment.
Here's what I don't do: I don't do juice fasts or smoothie diets or cleanses, I don't do marathons or triathlons (I'm not great at bike riding and I have horrible feet and knees) and I don't do fad diets.
Here's what I DO do: I try to track my calories, exercise and eat. And I try to eat healthy, but sometimes I don't.
TRACKING MY CALORIES
I use
Myfitnesspal
to track my calories. If you're on there, add me as a friend. My username is Jhadley32.
Here is a great review of the Myfitnesspal app
that pretty much echos how I feel about it. I will probably do a post about my calorie tracking in a couple weeks after I've been doing it for awhile.
EXERCISE
Right now I just do
Bar Method
. I'm obsessed. Ask anybody who's had a conversation with me in the past 10 months. I always find a way to talk to people about it. I did it up until 3 weeks before I delivered Christopher and it helped keep me in decent shape while I was pregnant. It's so much easier to do now without The Bump, but the ab work gets me every time.
This week I'm going to throw in
this little 100 Calorie burner thing
I found on Pinterest to help keep me under my calorie goal each day. We'll see if it helps. I need quick workouts. Gone are the days of the long leisurely workouts.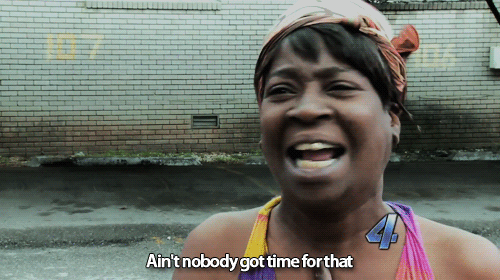 EATING
I love to eat. I eat a lot. Sometimes too much and sometimes not enough. Nursing leaves me ravenous and that has been something I'm trying to deal with. Sleep deprivation leaves me craving bagels and Cokes. That has been my biggest challenge. I'm a little bit Godzilla with food when I'm nursing. I'm kind of a monster. I don't feel my normal hunger cues. Nursing adds a whole new element to losing the baby weight that I will go into more in a later post as well.
Ok, I guess.
I could do better.
I lost nine-tenths of a pound last week. I'd like to make it to an entire pound next week. (But the pizza and cake I ate at Edward's bday party yesterday might suggest otherwise)
I'll have to do a little bit better. Y'all have any tips? (No juice fasts. No ma'am. Unless it's like a 5-hour juice fast, then I can do it. But honestly, I don't even like juice, unless it's like grape juice - of the wine variety)
I'll just be doing this on Sundays so if you think it's dumb or self-indulgent feel free to skip it.
And that's my big long intro. Check back next Sunday to see how I did this week! (Spoiler alert: I haven't been great this weekend so I'm going to have to work hard all week)
* I had a dream last night that a momma beluga whale was chasing me because I got in between her and her baby, but then Gwyneth Paltrow saved me. I'm pretty sure that's the all-time greatest metaphor for my struggle with baby weight.